Tour & Safari in Nepal
*
Temple, wildlife & Mountain Tour
Trip photo galley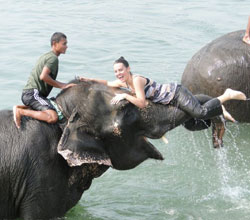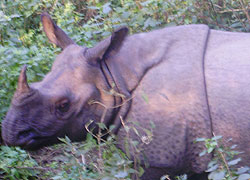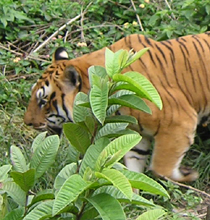 Tour & Safari in Nepal
There are few palces in the world where you should visit once in your lifetime and Nepal is one of them. When one thinks about traveling and spending his holidays, certainly Nepal comes in the front of his list of preferences, a nation of historic kingdoms, small cities, and unbelievably varied landscapes. A person who has already visited Nepal desires for next trip due to its prosperous cultural and natural heritage and warmth of love towards guests.
Your trip is started from Kathmandu by taking the blessing of the living virgin goddess. The lavishly decorated monasteries and their fluttering flags, skillfully-built Hindu and Buddhist temples, the history laden shrines and chaityas, golden pagodas and inspiring deities, delicately-engraved stone and metal images, and carved wooden columns and pillars, Kasthamandap (wooden building built from a single tree), etc., that are the alive testimony to the artistic achievements; no doubt, Kathmandu can be portrayed as an open museum. Your holiday in Nepal will be enriched by the ever smiling people, their typical lifestyle with ancient sophisticated cultures. You may take a mini trek around the valley and shut the heavenly scene of sunrise and sunset in your camera.

You can travel to Chitawan Nationl Park , home of many endangered species along with one-horned rhino and Royal Bengal Tiger and lots of other flora and fauna. You can enjoy a lots of jungle safari activities through comfortable elephant ride, jungle walk, etc.

The next tour offers fantastic views of some of the highest peaks in the world in Pokhara and Annapurna region. You cannot stop from admiring the dazzling view of fishtail peak swimming in the Phewa lake. You can also enjoy dozens of waterfalls and mountains, glaciers, flora & fauna, and rural villages sprawled over the mountains representing variety of ethnic groups and cultures. In the longer tours, you may cross over to the northern face of the Himalayas to regions like Manang and Mustang, where there barren, desert landscape like in Tibet.
Popular tours in Nepal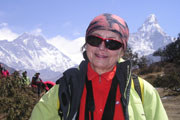 Thank you, Caress Himalaya Treks you fulfiled the dreams of my life, finally we were able to touch the heart More-