Highlight of the Trip

Ancient pagoda cities kathmandu, Bhaktapur and patan, Swyambhunath and Bouhdanath stupa, Chitwan national park, Bandipur village, Pokhara valley, Fewa lake, Annapurna, Manaslu, Dhaulagiri, mountains view, mixed cultures and dense forests, scenic flight or drive to/from Kathmandu to/from Pokhara & much more

Facts of the Tours

Tour code:

CHT 18

Max. elevetion:

1730 metres

Geography:

City,village, forest

Places Cove:

kathmand,pokhara Chitwan, Bandipur

People/culture

:

Mixed

Activities:

Tour & Safari

Trip Duration:

12 days

Tour Grade:

Easy

Itinerary Type:

Fixed/Custom

Sest Season:
Sep to May
Group Size:

10 to 20

Accommodat

:

In Hotel

Meals:

Break fast only

Transportats:

Plane /Car / bus

Trip Cost:
US $ 1,250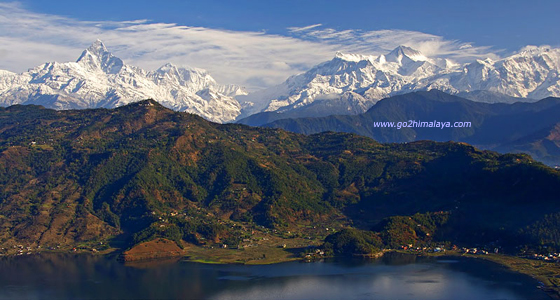 Trip Introduction

Capital of Nepal Kathmandu, being a historical and cultural heart of Nepal, is a popular destination for tourists, trekkers and adventure seekers. The city presents a wonderful mixture of Hinduism, Tibetan Buddhism and Western influence in the Valley. The ancient cities Kathmandu, Patan and Bhaktapur are the major attractions, with their evocative city squares and also represent an epitome of harmony in urban design, elegant architecture and refined culture. Hindu Temple Pashupatinath, Buddhist pilgrimage sites Boudhanath stupa and Swyambhunath are the major attractions in Kathmandu. And it would be a serious oversight for any travelers to Nepal to neglect visiting the lake city Pokhara and its beauty. Pokhara itself offer the excellent views of Mt. Annapurna, Mt. Dhaulagiri, Mt. Manaslu, Mt. Fishtail , other sightseeing opportunities and outstanding himalayan sunrise view from Sarangkot.

Chitwan National Park offers dense habitat wildlife & natural beauties and can be explore the many wild animals as Royal Bengal Tiger, Leopard, one horned Rhinoceros, wild Elephant, marsh Crocodile, wild Boar, sloth bear, and several species of deer including spotted, barking Samber and hog deer. Also can be find more than 450 species of birds with good flora. Besides wildlife can be found local tribes called Tharu people, who have own unique rich culture and traditions.
Day 01

Arrival day in Kathmandu
Welcome to Himalayan country of Nepal. Upon your arrival at the Tribhuvan intl. airport our Airport our representative welcomes you and assists to transfer in your hotel in Kathmandu (1,300m/4,264 ft). After time to get refreshed, evening you will meet and transfer for welcome dinner in one of the typical Nepalese restaurant in the heart of Kathmandu and briefing about your trip and overnight at Hotel.


Day 02

After break fast drive to Namo Buddha.

Located 50 km north-east from kathmandu, at the sacred pilgrimage site of Namo Buddha, Thrangu Tashi Yangtse Monastery is home to more than 250 monks engaged in the activities of meditation, study, and work. The monastery complex includes a large main temple, a retreat center, a school for young monks from first to ninth grade, a seven-year monastic college providing higher education in Buddhist philosophy, a book publishing office, and a free medical clinic.

Day 03

Whole day explore the unique villages and meditate in the evening .
The place is beautiful and serene. You will enjoy the simplicity, natural beauty and uniqueness of Monastery guesthouse, the daily 3 meals served comprised organic veggies cooked in a variety of ways. It's a laid back place for friends. Ideal place for retreat and meditation at the pavilion and relax. You can experience and witness life in these villages. You will be charmed by the children in these villages. It's a colorful experience. Himalayan Peaks The magic of Phulbari is its view of the Himalayan peaks, at times peeking shyly from the clouds, or glowing in the early morning rays. The truly blessed may be bestowed the overpowering sight of its entire range covered in fresh snow on a clear day. Overnight at Hotel.

Day 04

Drive to Bhaktapur city .
After breakfast, our day starts with driving to Bhaktapur which is known for its fabulous culture and indigeneous lifestyle. It is listed as a World Heritage by UNESCO for its adbundant rich culture, temples, artworks in wood, metal and stone. Many tourists visit Bhaktapur yearly to feel the indigeneous lifestyle and to see the majestic view of the himalayas. It is the home of traditional art and architecture, historical monuments and craft works, magnificent windows, pottery and weaving industries, excellent temples, beautiful ponds, rich local customs, culture, religion, festivals, musical mystic and so on. Bhaktapur is still an untouched as well as preserved ancient city, which in fact, is itself a world to explore for tourist. Explore whole afternoon, evening and stay over night in Bhaktapur.

Day 05

Drive to Patan, Kathmandu Durbar square and Swayambunath Stupa

After breakfast, our day starts with driving to Patan, Kathmandu durbar squares and Swayambunath, another fabulous culture and indigeneous lifestyle. They are all listed as a World Heritage by UNESCO for its adbundant rich culture. the day will start with a guided tour of day trip to world heritage sites in Kathmandu valley and visit the highlights of Kathmandu and the surrounding areas. Kathmandu's historical and spiritual attractions; including the historic Durbar Square, the sacred Hindu temple of Pashupati Nath, the famous 'Monkey Temple' (Swayambunath). and back to Thamel (the tourists spot) relax whole eveing as well as ask any questions you may have about the upcoming adventure. Overnight at Hotel in kathmandu

Day 06

Drive to Chitwan

After early morning breakfast you will drive to Chitwan. After driving 3 and half hour, will arrive in Charaudi from where starts the white water raft for 4 hours in Trisuli river. After finishing, rafting we continue drive to Chitwan National park. After check in to the hotel and refreshed you will brief about full nature programs by our nature guide and head on for activities. After briefing about the nature programs you will guided for village walk and sunset view, visit elephant breeding center and evening dinner with cultural program and overnight at hotel.

Day 07

Full Day Wildlife Activities

Today, you will get a wake up called at 6 am with bed tea and after breakfast you will transfer to the Elephant back safari for jungle excursion. After lunch will have chance to view an elephant bath and you will take to the canoe ride and jungle walk and overnight at the hotel.

Day 08

Drive to Sarangkot, Pokhara.

Aafter breakfast at 8.30 am you will departure to Sarangkot (Pokhara) through the beautiful river view & Nepalese countryside. Evening explore the surrounding Sarangkot areas and we may have a chonce to enjoy with wonderful sunset view. Overnight at hotel.

Day 09

Drive to Pokhara after Sunrise view.

Today the day starts early morning waking up for the Sunrise views over Himalayas and back to Hotel, have hot break fast talking about fabulous Sunrise view of the morning and then drive back to Pokhara for rest sight seeing in Pokhara valley.

Day 10

Whole day, explore the Pokhara valley

After breakfast at your hotel you will be transfer for full day sightseeing trip to Pokhara valley, at Davi's falls, Guptashor cave, Seti Gorge & Bindabasani Temple, visit world mountaineering museum Evening explore the surrounding lakeside areas and overnight at hotel.

Day 11

Flight back to Kathmandu

After break fast, we go to explore the world peace pagoda stupa other side up hill of the fewa lake. After returning back, you can do last minute souvinir shopping for your families from Pokhara and by afternoon flight back to Kathmandu, transfer to your hotel; the evening at leisure to rest at Hotel or enjoy by exploring around Thamel so on. Over at Hotel in Thamel.

Day 12

Mountain flight and shopping day

Today early in the morning, we drive about 15 minutes to the domestic Airport for your tremendous mountain flight over Mt. Everest and other many many mountains for an hour worth of spectacular mountains scenery. Mountain flight is suitable for all categories of traveler. For those who are restricted by time from going trekking can get panoramic view of the Himalayas in just an hour. After returing from mountain, it is time for souvenir shopping to your families and friends from the country of Himalayas. Finally there'll be an evening happy trip celebration dinner together.

Day 13

Final departure to your onward destination

Today the journey comes to an end. There's nothing to do but trade emails with your new friends, organize all your things then transfer to Airport, finally depart from Nepal onward your Journey Or get ready for the next adventure. We never say good bye, we always say "See you again".
Trip Cost Includes
• All domestic flight, hotel/airport transfer as per itinerary
• Twin sharing accommodation in Kathmandu, Ctitwan, Namo Buddha and Pokhara with breakfast
• Sight seeing in Kathmandu, Patan, Bhaktapur, Pashupati, Boudha, Chitwan, Namo Buddha and Pokahara
• All ground transportation by private vehicles
• 2 nights 3 days Chitwan National park jungle safari with full board basis
• One hour mountain flight from Kathmandu (you can see many mountains including Mt. Everest)
• All cost for a Caress Himalaya Tour leader (First Aid and Eco trained English Speaking)
• All required major permits
• All necessary paper works and permits
• Travel & Rescue arrangements
• Exclusive Medical Kit Bag
• All government and local taxes if necessary
• Caress Himalaya trek T-shirt
• Free air ticket re-confirmation
• Submit your tourist registration form to the require embassy/Consulates
Trip Cost does not Include
• Visa fees/ International airfare to & from home city
• Excess baggage charges & Monuments & Monastery fees
• Meals in Pokhara, Bandipur and Kathmandu except break fast
• Travel and rescue insurance
• Personal expenses e.g. phone calls, laundry, bar bills
• Tips for drivers, guides and porters
• Optional trips and sightseeing if extend
• Anything not included in the service includes column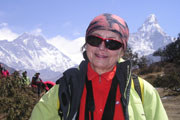 Thank you very much, Caress Himalaya Trekking, you fulfiled the dream of my life, finally I was able to touch the heart of Himalayas. It was the dream since last 30 years ago. More --
* Tailor Made Packages
* World's best Trekking
* Consumer choice services
-----Contact us for this